What a Session Looks Like
My Coursework
As a professional tutor I have my own coursework of exercises, literature, and assignments for students to do in order to help them become excellent writers. I also work with students on their in-class papers and essays. I find that a mix of both works the best. I work with students on whatever area they need the most help with. My exercises and coursework includes:
Understanding the expectations of the audience
Comma usage
Semi-colon usage
Dash usage
Weekly vocabulary
Writing in the formal voice
Using passive and active voices effectively
Tense agreement
Writing devices and phrases to avoid
Excellent vs. average conclusions
Using quotations correctly
Understanding and refining connotations
Understanding metaphors, symbolism, and themes

Dangling and misplaced modifiers
Paragraph transitions
Writing an effective thesis and introduction
Understanding the tone, style, and structure of literature
Knowing about obfuscation
Learning how to write literary commentary on elements of style

Going above and beyond the expectations of the teacher

High School Literature

Like most colleges, high schools have a standardized literary canon; this is essentially a body of literature common to most schools. I have worked with these texts as well as many others. Some of these I have listed below for your convenience.
The Joy Luck Club
Macbeth, King Lear, Hamlet, etc

Of Mice and Men
The Giver
Brave New World
Lord of the Flies
To Kill a Mockingbird
The Scarlet Letter
The Odyssey
Night
Heart of Darkness
A Separate Peace
Oedipus Rex
The House on Mango Street
Cry, the Beloved Country
College Level Papers
Below is a sample of the quality of writing I expect my students to develop.
High School Rate
I charge $60/hr.
Grad Rate
I charge $75/hr.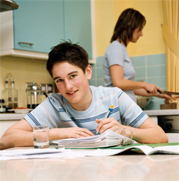 Private tutoring sessions are
usually at the student's home.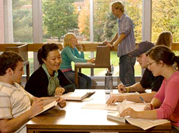 Sessions may also be at
the local library.