About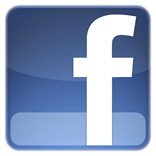 Josh Schultz
San Francisco Bay Area
650-383-8112
I graduated from San Francisco State University with a Bachelors in English Literature. I have a passion for writing and a natural capacity for connecting with and teaching others. Becoming an excellent writer is not a mysterious process, yet it is difficult for many people.
I teach students to write at the college level and I also help them with their in-class papers. I am familiar with the standard body of literary works for both high school and college. My students' papers have been published in the Milpitas Post.
Teaching Experience
I have taught after school creative writing programs, teacher training programs, and privately tutored elementary, junior high, high school, and college students in writing since 2005.
I also used to work as a software developer. I have a unique combination of skills and perspectives that many other editors and tutors simply do not have the time to learn. I understand the motivational issues that many students have and how to create positive expectations about the writing process.
How a student phrases their ideas, expectations, and attitudes about the writing process greatly influences how successfully they write. For example, it's good to make sure students use positive, present (or progressive) tense language to describe their writing processes.
Because I have this advanced background, your student will be able to take a "step up" in their attitudes and motivations that underlie the writing process. I can quickly ascertain where a student needs help and what next steps they need to take.